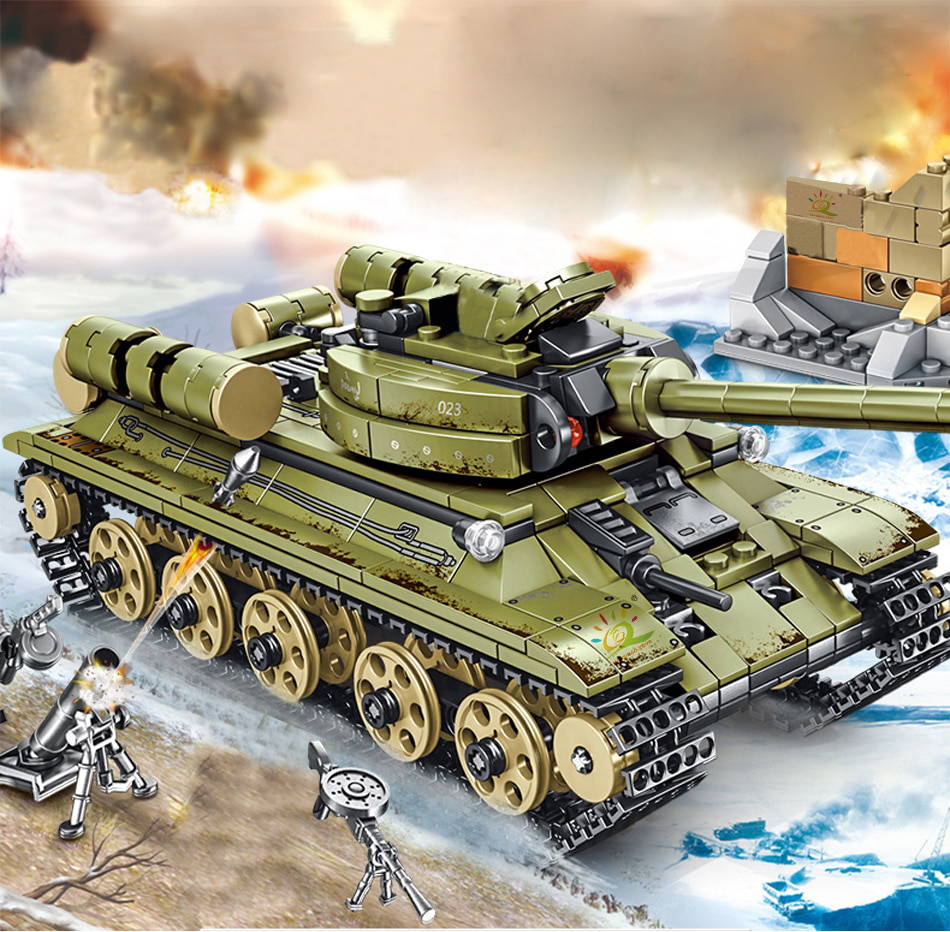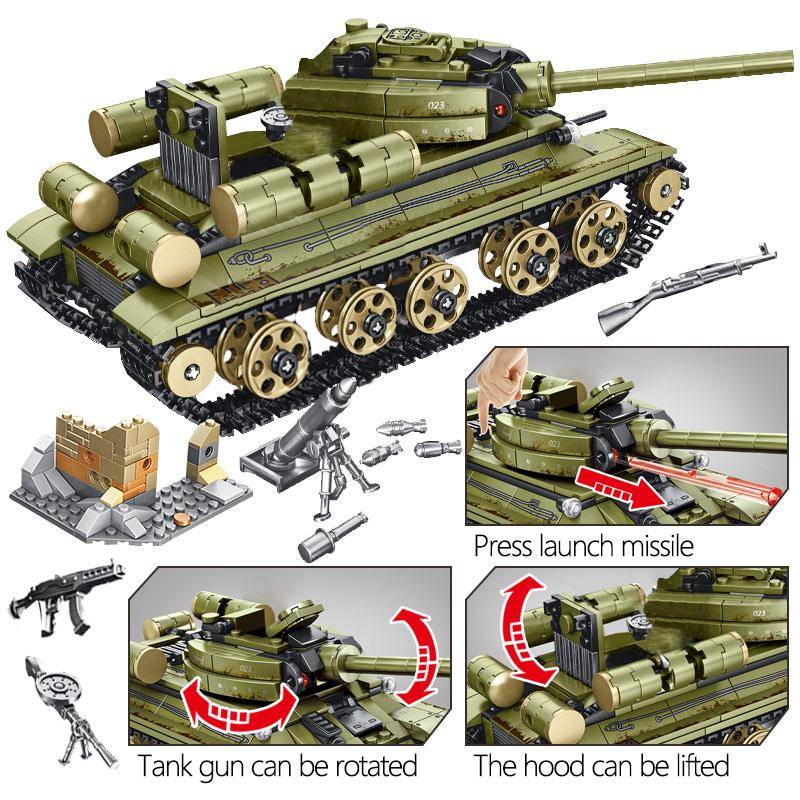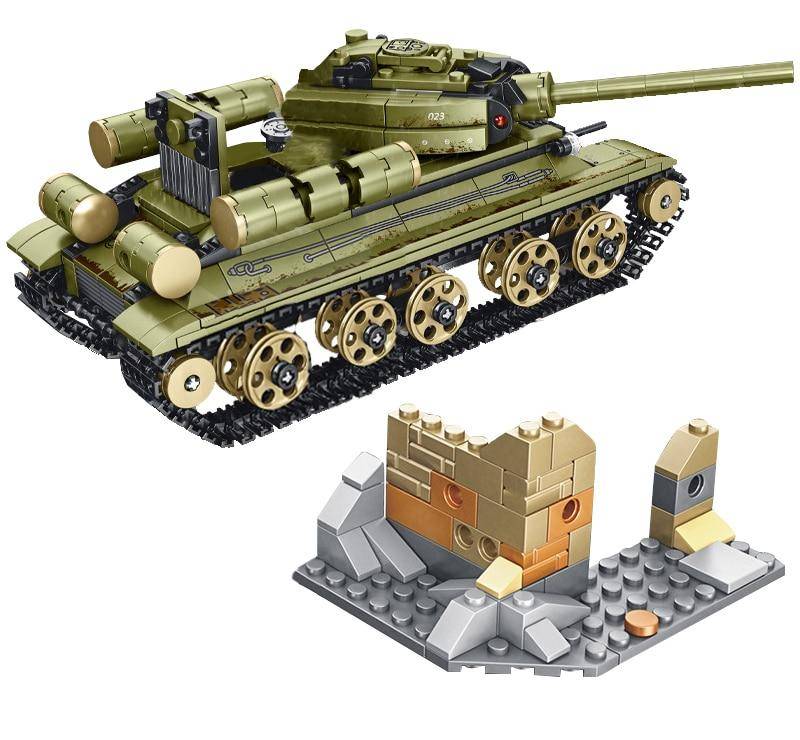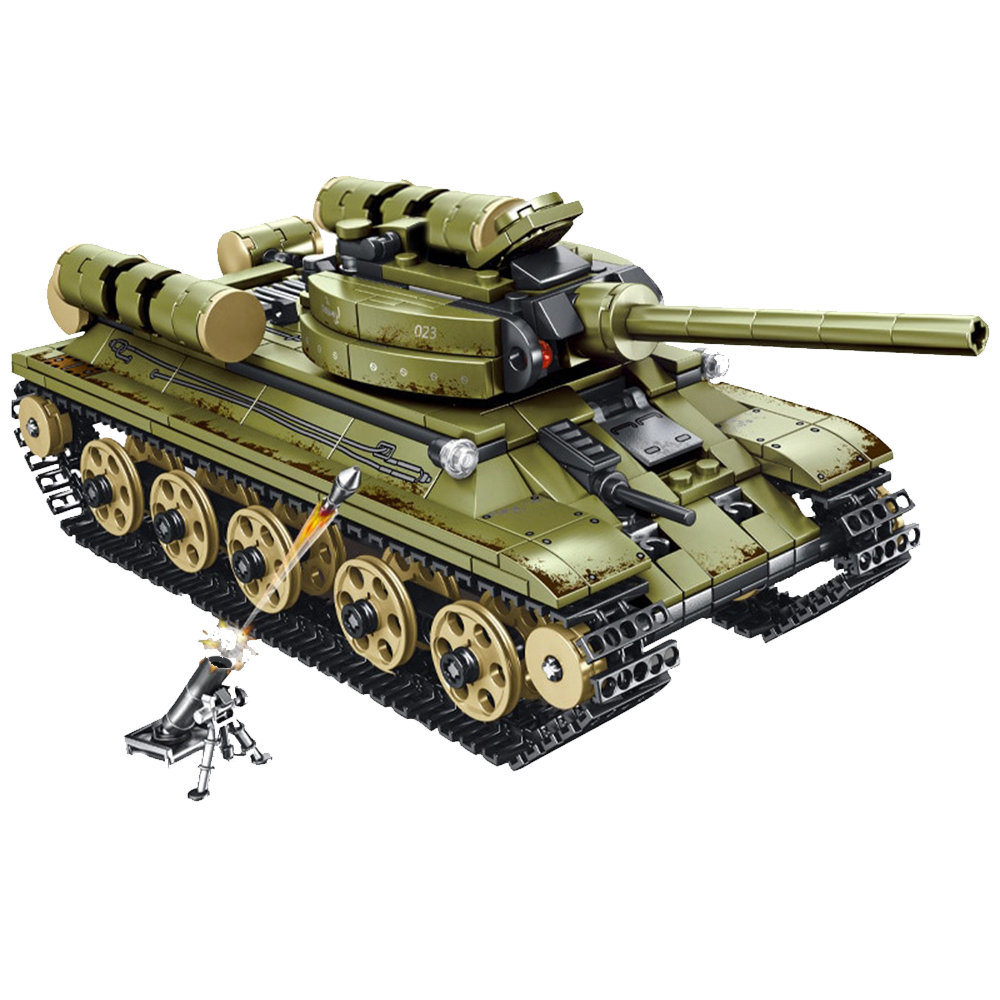 683 Pieces
This is the firepower of a new generation built to get you in and out of any military base without a hiccup...
The T-34 is a Soviet medium tank introduced in 1940, famously deployed during World War II against Operation Barbarossa.
Its 76.2 mm high-velocity tank gun was more powerful than its contemporaries while its 60 degree sloped armor provided good protection against anti-tank weapons. The sloped armor and Christie suspension were inherited from the design of American J. Walter Christie's M1928 tank.
The T-34 had a profound effect on the conflict on the Eastern Front in the Second World War, and had a lasting impact on tank design. After the Germans encountered the tank in 1941, German general Paul Ludwig Ewald von Kleist called it "the finest tank in the world" and Heinz Guderian affirmed the T-34's "vast superiority" over German tanks.
Don't miss out! This has gotten under the radar of many already, so don't expect it to stay in stock for much longer...
Delivery before Christmas is not guaranteed, shipping takes 8-16 business days
Are instructions included?
Yes! Paper instructions included
Shipping takes 8-16 days. And is Free worldwide
Yes made of strong and resilient plastic, all parts move as they should.
What if I have an issue with my item?
If you have an issue with your item, you can reach out to us to see if you are eligible for a refund or replacement, find more information in our Shipping & Return policy.
Do you still deliver during the pandemic?
What payment methods do you accept?
We accept Visa, Mastercard, American Express, Apple Pay and Paypal.