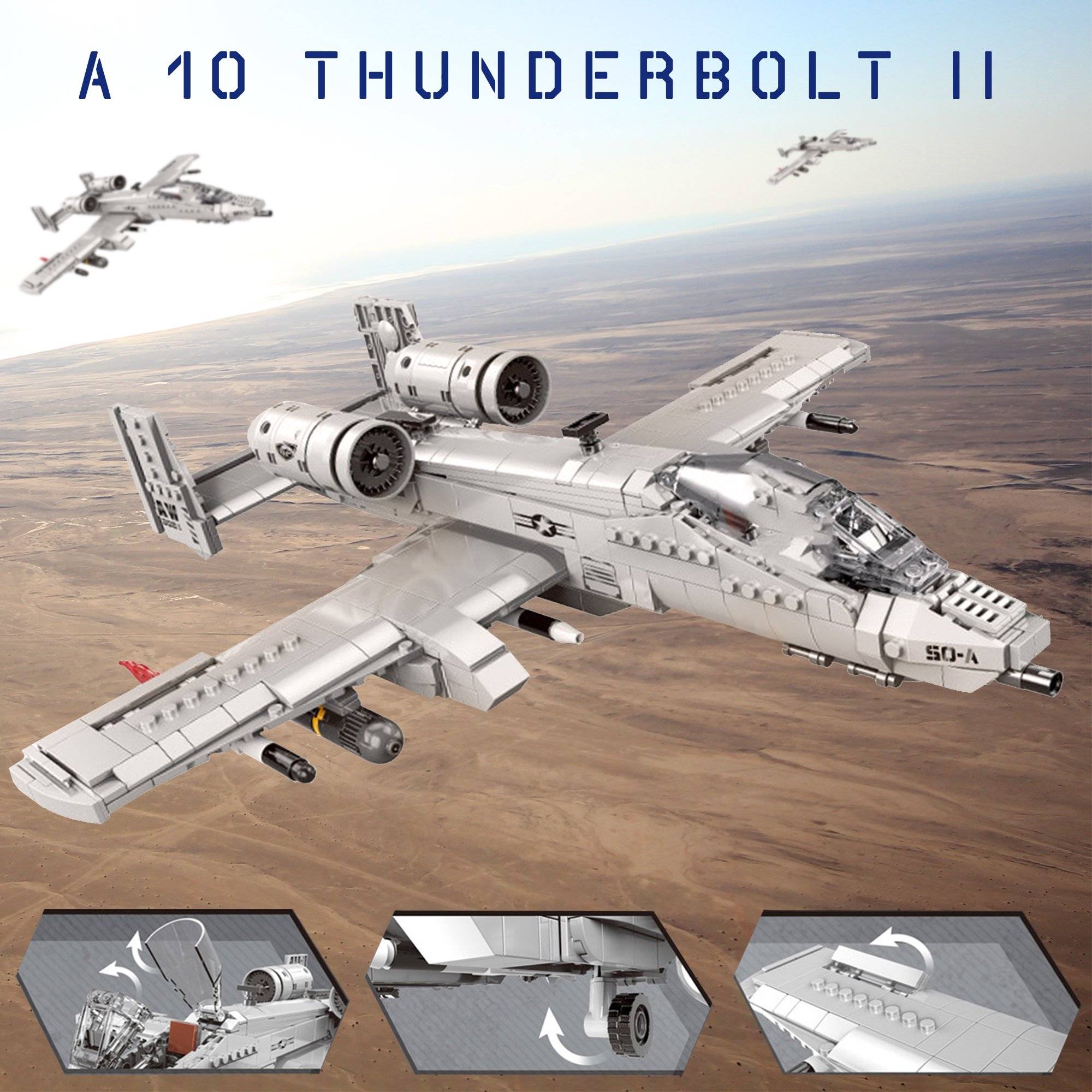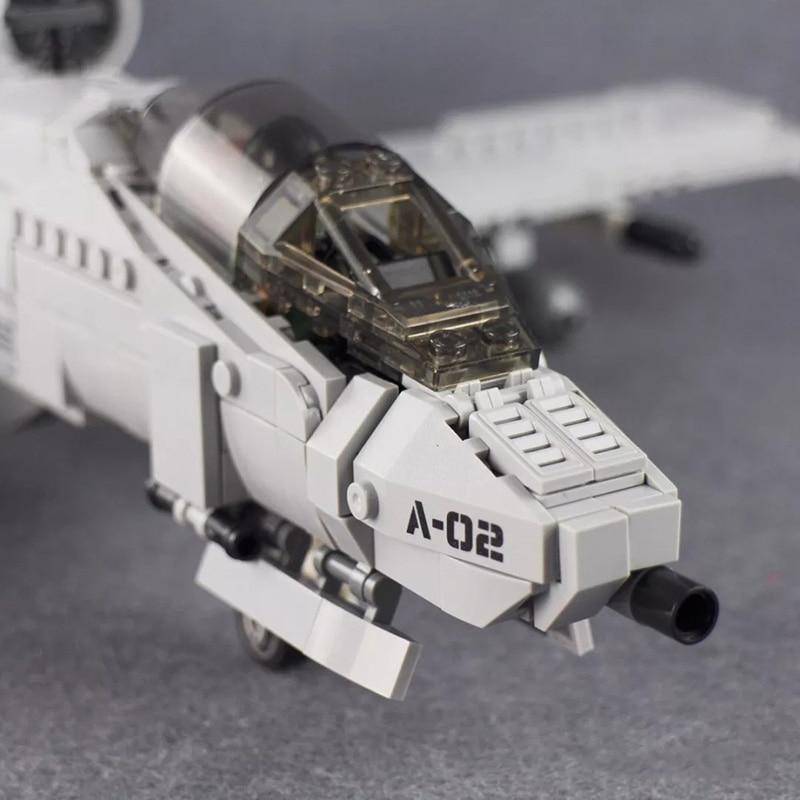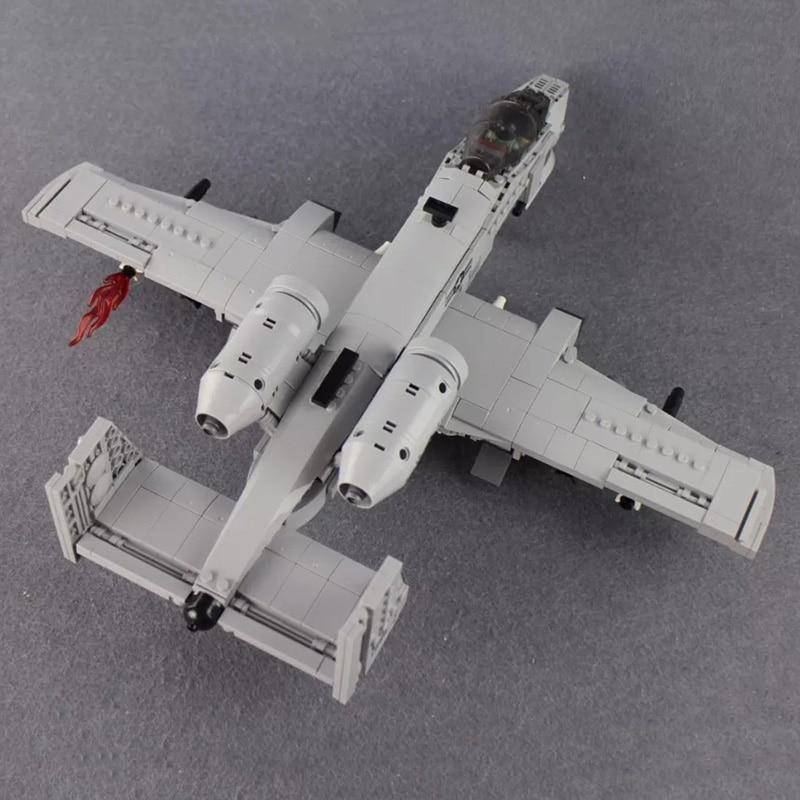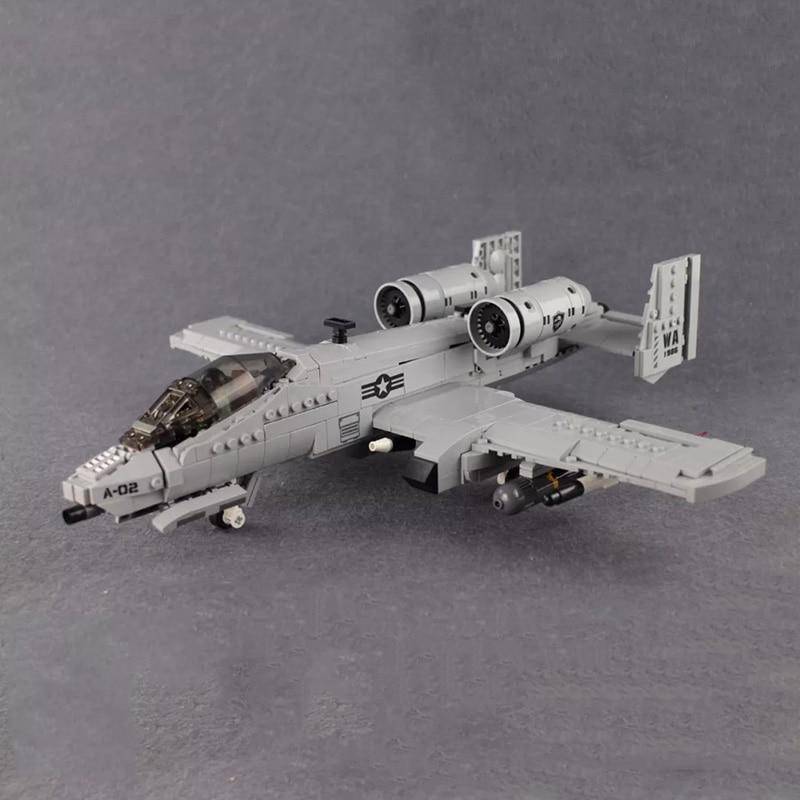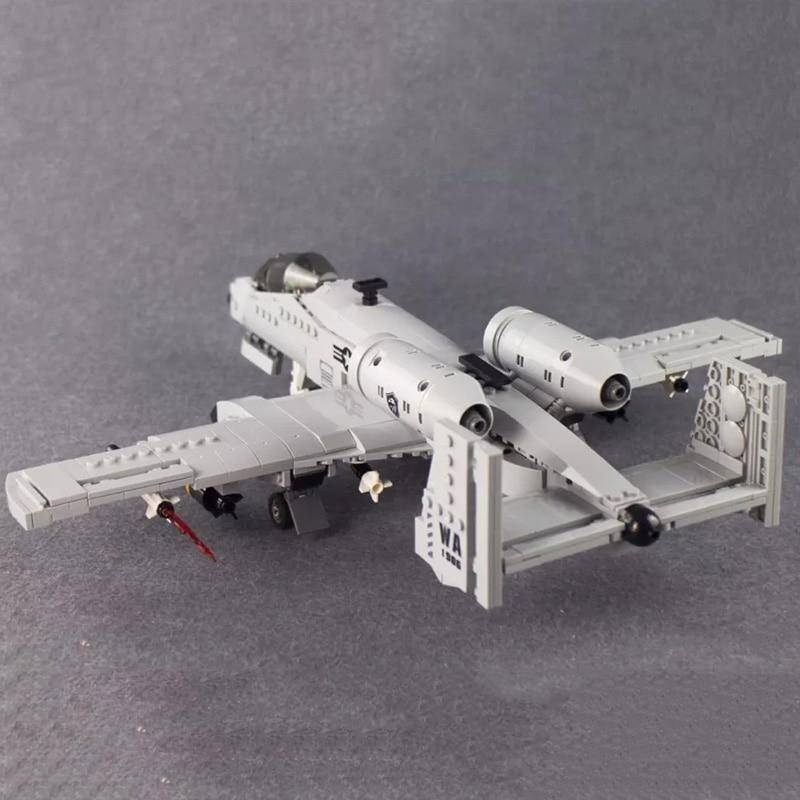 961 Pieces

Take to the skies with this combat ready warthog, at 450mph this is exactly the edge you need in battle.
This military purpose American aircraft is unmatched in reliability, with advanced twinjet engine you can land safely even if one of your engines is down.
It's the successor to the World War II masterpiece P-47 Thunderbolt, designed for close air support (CAS) of friendly ground troops, attacking armored vehicles and tanks, and providing quick-action support against enemy ground forces.
But be prepared, this bird takes a trained pilot.
Delivery before Christmas is not guaranteed, shipping takes 8-16 business days
Are instructions included?
Yes! Paper instructions included
Shipping takes 8-16 days. And is free worldwide for all figures.
Yes made of strong and resilient plastic, all parts move as they should.
What if I have an issue with my item?
If you have an issue with your item, you can reach out to us to see if you are eligible for a refund or replacement, find more information in our Shipping & Return policy.
Do you still deliver during the pandemic?
What payment methods do you accept?
We accept Visa, Mastercard, American Express, Apple Pay and Paypal.