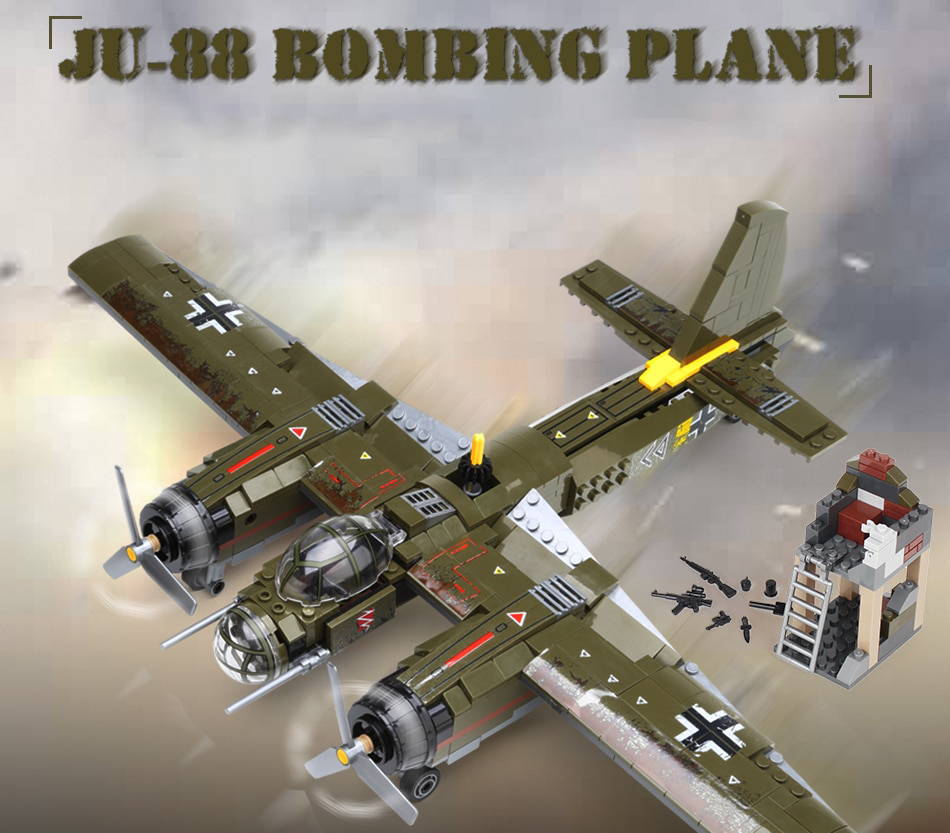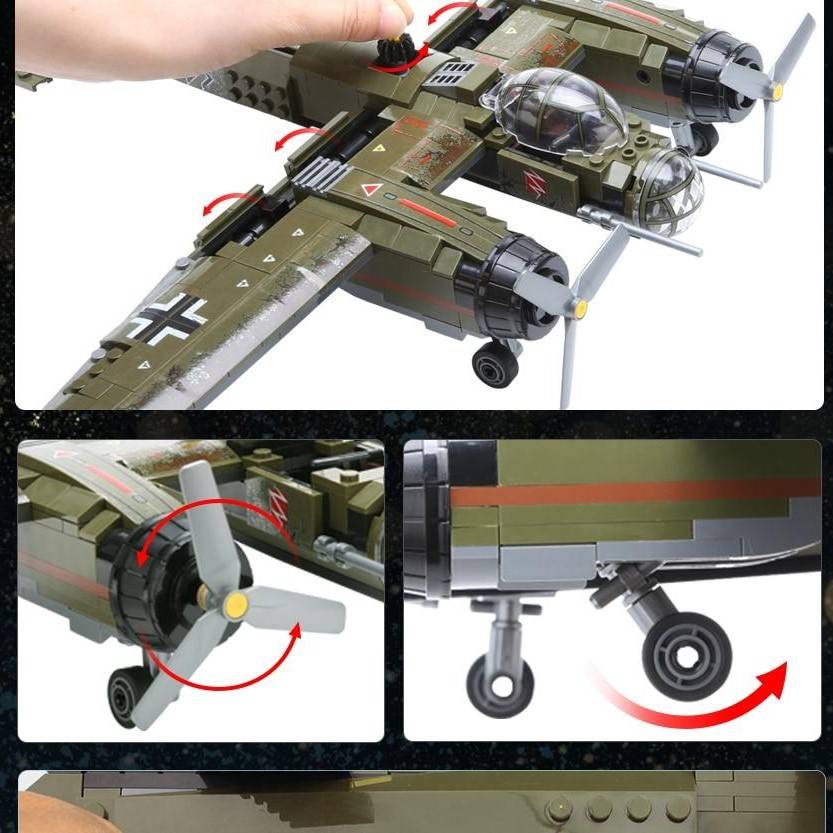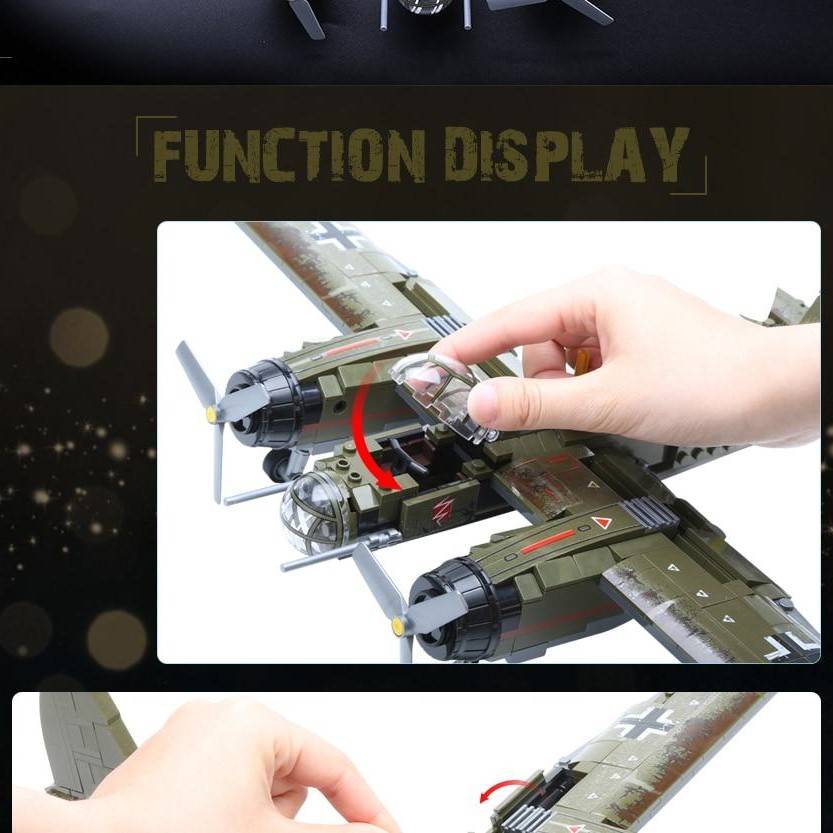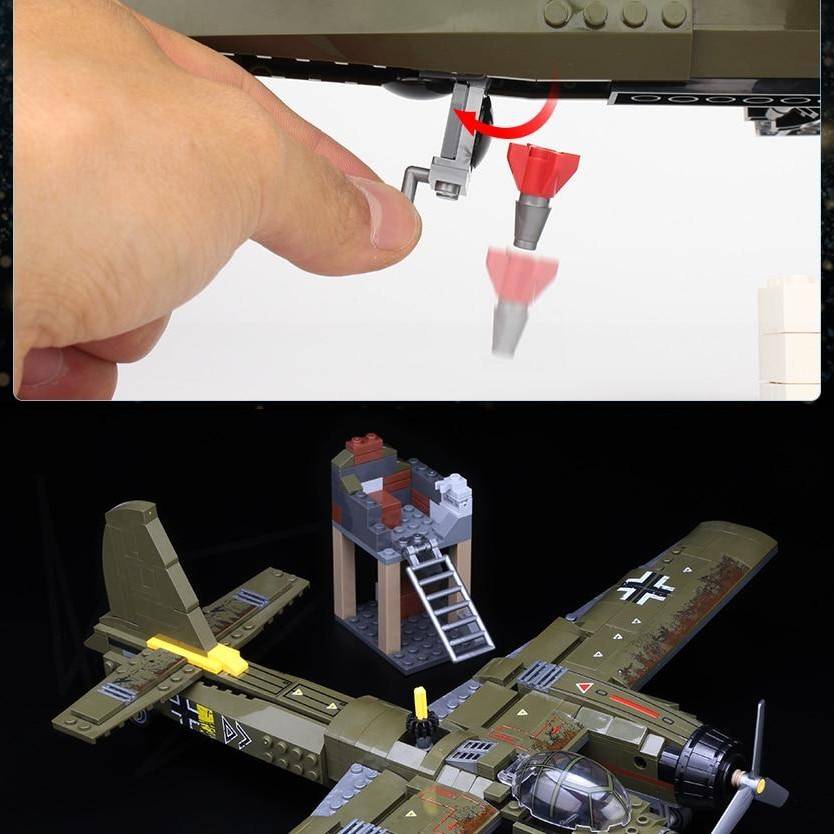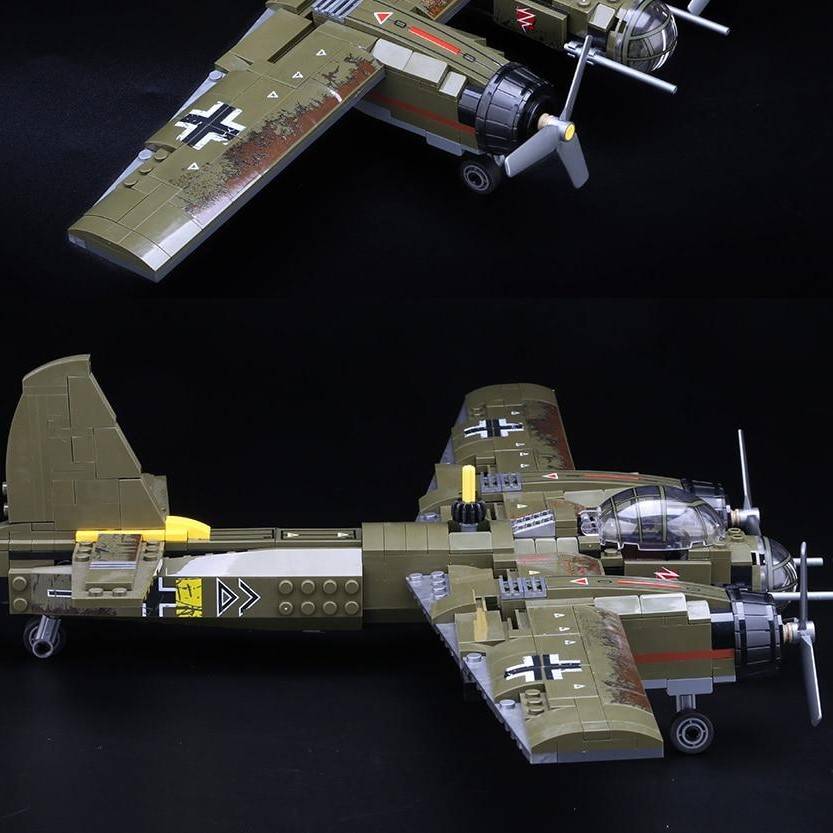 500+ Pieces
You can't not leverage the air advantage this military aircraft provides if you're serious about war...
The JU-88 is a German World War II Luftwaffe twin-engined multirole combat aircraft.
Junkers Aircraft and Motor Works designed the plane in the mid-1930s as a so-called Schnellbomber ("fast bomber") that would be too fast for fighters of its era to intercept, it became one of the most versatile combat aircraft of the war.
Like a number of other Luftwaffe bombers, it served as a bomber, dive bomber, night fighter, torpedo bomber, reconnaissance aircraft, heavy fighter, and at the end of the war, as a flying bomb.
It became one of the Luftwaffe's most important aircraft. The assembly line ran constantly from 1936 to 1945 and more than 15,000 Ju-88s were built in dozens of variants, more than any other twin-engine German aircraft of the period.
Be quick! This will not remain in stock for long, there are many looking to dominate the skies with this revolutionary aircraft...
Delivery before Christmas is not guaranteed, shipping takes 8-16 business days
Are instructions included?
Yes! Paper instructions included
Shipping takes 8-16 days. And is Free worldwide
Yes made of strong and resilient plastic, all parts move as they should.
What if I have an issue with my item?
If you have an issue with your item, you can reach out to us to see if you are eligible for a refund or replacement, find more information in our Shipping & Return policy.
Do you still deliver during the pandemic?
What payment methods do you accept?
We accept Visa, Mastercard, American Express, Apple Pay and Paypal.